Management Team
The success of our group can be directly attributed to the high quality of leadership and the strength of our management team. Our goal is to ensure the continued success of our financial representatives by providing the proper guidance and support to help them experience both personal and professional growth.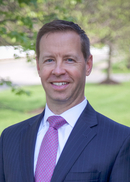 Managing Director
Office 724-778-9079
As a Financial Advisor with Northwestern Mutual, Jamie Thomas takes pride in having the opportunity to run his own business and make an impact on the lives of others. He joined the Pittsburgh Network Office in 1996 after graduating from West Virginia University.   Jamie states that his main attraction to the company was the similarity between the beliefs he holds and the moral foundation that Northwestern Mutual is built upon.  It has always been a company built upon quality not quantity; a business based upon safety and value rather than size. Jamie Thomas reflects this same mission in his management and representative duties. In July 2005, he was appointed to the role of  District Director where he oversees the recruiting and training segments of the Pittsburgh Network Office. In October of 2010 Jamie earned the CLU® from American College.  In December 2011 Jamie became the Managing Director of the Cranberry Network District Office.
Jamie has earned the National Quality Award (2002, 2005, 2008-2010) and is a Lifetime Member of the Million Dollar Round Table, qualifying 11 times. He is a member of the National Association of Insurance and Financial Advisors, and has obtained his securities licensing. Jamie Thomas grew up locally in Murrysville, Pennsylvania, but currently, he lives with his wife Laura, and their two children Chase and Natalie, in the Cranberry area. In Jamie's free time, he enjoys an assortment of outdoor activities like golfing and hiking.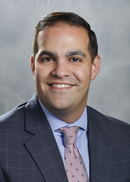 Growth and Development Director
Office 724-778-9082
My Networks:
Ken Sinagra joined Northwestern Mutual after graduating from John Carroll University in 2004. In 2006 Ken joined the leadership team as a College Unit Director and increased his impact on the organization as well as community when he took a Field Director contract in 2008. Ken achieved Pacesetter First 40 in his first six months with Northwestern Mutual. Since then he has continuous strived for high activity and joined the 100 lives club in 2009. In 2012 Ken became a qualifying member of the Million Dollar Round Table. 
Ken grew up in Brookline (Pittsburgh) and now lives in the Robison area. He is an avid sports fan, especially the Pittsburgh Penguins and Pirates. He also enjoys playing racquetball and watching a good movie .Ken and his finance' Kristi have a dog named Buddy.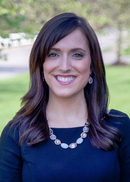 Maggie Steighner
Director of Internship Development
maggie.steighner@nm.com
Fax 724-778-9078
Maggie is a graduate of California University of Pennsylvania. Upon graduation Maggie joined the Northwestern Mutual office in Pittsburgh as a member of the Recruiting Team. While downtown, Maggie was responsible for facilitating the process of attracting, selecting and retaining financial representatives for the Pittsburgh Network Office. With the opening of Northwestern Mutual – Cranberry in December of 2011, Maggie took on the role of Recruiting Director. She is passionate about growing the Cranberry office and helping college students learn more about our Top Ten Internship program (Vault Guide to Internships, 2016 Edition)

Born and raised in Derry, PA, Maggie now resides in Butler with her husband Eric. She enjoys playing on Pittsburgh sports leagues with her co-workers, spending time with her family and friends and being outdoors.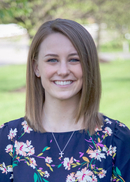 Katherine L Malone

katherine.l.malone@nm.com
Office 724-778-9098
Katie graduated from Point Park University in December of 2017 where she majored in Human Resource Management and was also a member of the honors student organization. She joined Northwestern Mutual in March of 2018 as a Recruiting Coordinator where her goal is to continue to help the Cranberry office grow each year.
Katie was born and raised in Beaver, PA and currently still residing there.  Katie enjoys staying active and spending time with her family.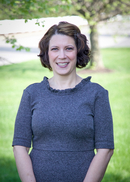 Lisa Frey Henry
Director of Operations
lisa.henry@nm.com
Office 724-778-9080
Lisa left the education field and joined Northwestern Mutual in 2006 to help Jamie Thomas run his practice. Lisa has obtained her licenses in insurance, the Series 6 & 63.  Lisa took on the role of Director of Operations in 2011 after helping Jamie open the Cranberry District.  She works closely with the under 5 year financial representatives.
Lisa grew up in Penn Hills and now lives in Sarver with her two kids; Emma and Liam, her husband Ken and his daughter Avery. Lisa is a certified history teacher and a graduate of Baldwin Wallace College. She enjoys spending time with her family and friends and cheering on Pittsburgh sports teams.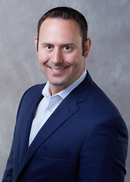 College Unit Director
Office 724-778-9099
John joined Northwestern Mutual through Strategic Employee Benefit Services of Pittsburgh (SEBS) in August of 2007, following 3 highly successful years with a local insurance and financial planning firm focusing on property and casualty insurance for mid-size employer groups. In addition to his client responsibilities, he managed a staff of 6 employees and trained them in agency systems and products.
In 2009 John started his own Financial Practice with Northwestern Mutual to complement his planning abilities for his client's needs.John's mission is to develop enduring relationships with clients by providing expert guidance for a lifetime of financial security. John Tosatto works with clients to identify their definitions of financial security and then focuses on solutions that can help make those financial goals a reality.He helps find the right solutions for personal, family or business needs
John is a 2004 graduate of the University of Delaware where he played Ice Hockey for the Fighting Blue Hens.  John resides in Pine Township with his wife Lauren and sons Oliver and Vincent.  In his spare time, John enjoys playing golf and Ice Hockey.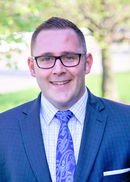 College Unit Director
Office 724-778-9097
Ken graduated from Slippery Rock University in May 2010 with a bachelor's degree in Business Management, concentration in Marketing and Finance.  Kens experiences after college include, Coverage Merchandiser for Acosta Sales and Marketing and Enterprise Rental in their Management Training program.  After two years running several Enterprise locations, Ken moved into his, now current career with Northwestern Mutual as a Financial Advisor. 
Outside of work Ken is married to Courtney and they have two adorable girls, Ava & Kinsley.